The Breathtaking Hotel Savera Chennai
17.06.2014 16:35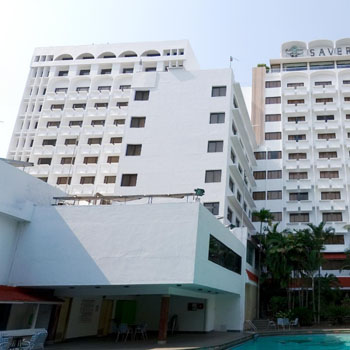 Hotel Savera Chennai | Image Resource : southtravel.com
Being the capital of the state of Tamil Nadu and one of the metropolitan cities of India Chennai sets high standards and achieves world recognition for its hospitals, schools, universities and site seeing. The very friendly people and monuments like no other, Chennai is surely a place to visit for families, business people or even honeymooners.
The Hotel Savera Chennai is the place to stay at while one experiences this magnificent city. The four star hotel is complete with a swimming pool, internet services, business center and room service. With staff that is very well trained and provides for a comfortable stay to all the customers, this is indeed a wonderful hotel to stay at. The delicious cuisine that's one of a kind and a comforting ambience this hotel is the perfect place to unwind. The hotel is also strategically located to all the main shopping malls and the airport.
The Hotel Savera Chennai provides various types of rooms. The customers can choose from a variety of rooms such as executive rooms, deluxe rooms, standard rooms and business rooms. All the rooms are compete with Wi-Fi, hair dryer, color television, tea\coffee maker, a safe, mini bar and air conditioning. The rooms are spacious and accustomed to each person's requirements. any person that wants to feel like royalty should surely visit and make full use of all the amenities and facilities that this hotel provides. Book as soon as possible and enjoy a brilliant stay at one of the most spectacular hotels.
Kommentare